Sworn translators bear particular responsibility for their work, therefore there's simply no room for compromise in this profession. Our team consists of professional, experienced, and simply the best sworn translators, whose seals and signatures guarantee not only the rights they possess, but also the quality of work as well as diligence and meticulousness during official translations such as notarial deeds, birth, marriage or death certificates, as well as powers of attorney or contracts. Each translation bears the information about the source text, which indicates whether the translation was made from an original, a transcript or a copy.
In sworn translation – as opposed to standard translation – the settlement unit equals one settlement page which is 1,125 characters with spaces.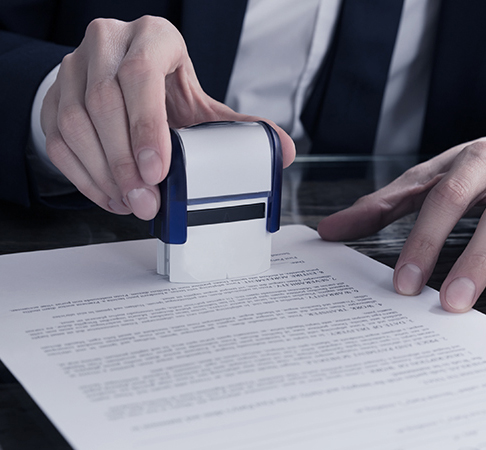 How do we prepare sworn translations?
Our experts are well-trained translators and specialists, i.e., people who have a long-standing experience and extensive knowledge in their field and know professional terminology. We pay close attention to substantive issues, which is why we assign orders in terms of specialization – our team has been built on linguists specialized in specific fields of knowledge, which guarantees a reliable and high-quality translation. Each translator is additionally supervised by a coordinator who checks on his work. Such two-stage control allows to polish the job to perfection. In order to pick up on any nuances and accurately reflect the meaning of words and professional terms, on request we will offer a text verification service performed by a native speaker, who will ensure that the translated content is not only correct, but also has a natural sound to it.
Selection of a translator specializing in a given field
Forwarding the text for translation
Verification, proofreading and formatting of the translation
Why Should You Bet On Us?