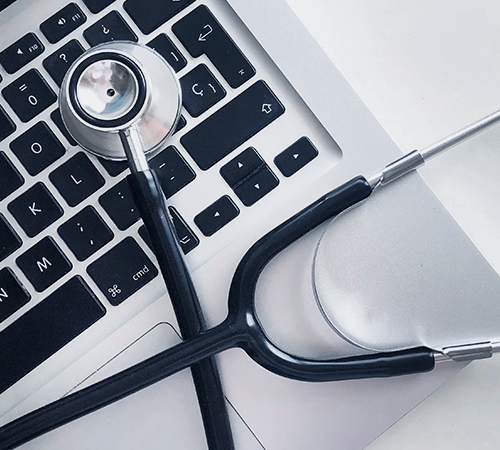 It's been nearly 12 years that we have been translating medical research articles and medical literature for two large scientific publishing houses. Two-person teams of translators are involved in the translation process. During our work, we delve deep into the bibliography in order to get acquainted with all items and prepare for work in the best possible way – this is a guarantee of a reliable translation at a high linguistic and substantive level.
Scientific publications and medical literature
We translate specialist and popular science literature, articles published in peer-reviewed medical journals, and original texts published in foreign periodicals – all based on the instructions and technical guidance of a specific journal or publishing house. Editorial proofreading is done by native speakers who are able to pick up on every nuance, so that even the smallest typos are not missed.
We offer simultaneous and consecutive interpreting performed during training courses or scientific conferences by specialists from the medical industry.
Clinical trials and medical record documentation
We translate specialized clinical trial documentation in the field of cosmetics – incl. research protocols and applications to the CEBK. We translate instructions for medical devices, product catalogs, and advertising materials.
We translate documentation related to the protection of industrial property while maintaining all legal aspects.
Marketing authorization, analyses, expert opinions, and reports
We provide translations of documentation related to marketing authorization for medicinal products and medical devices.
Operation manuals and technical documentation for medical devices
We translate manuals for medical devices, product catalogs, and advertising materials.
Selection of a translator specializing in a given field
Forwarding the text for translation
Verification, proofreading and formatting of the translation
Why Should You Bet On Us?
Many of our Customers are:

Scientific publishers
We proudly emphasize the trust placed in us by companies and institutions. Over our many years in business, we have had the opportunity to support publishing houses and universities in translations and proofreading of articles for 9 medical journals (including for the Borgis Publishing House) and translation of articles published in foreign scientific periodicals.

Medical universities
We offer simultaneous interpretation and consecutive interpretation at symposia, conferences, lectures or seminars organized by the largest medical universities in the country (including the Medical University in Łódź or the Medical University of Gdańsk).

Medical & pharmaceutical concerns and companies
We translate medical and medicine-related texts, such as documentation for medical devices or documents for clinical trials for companies such as Bayer or Gedeon Richter.
How do we translate medical texts?
Due to environmental jargon and professional terminology, medical translation has its particular characteristics and must be made in accordance with specific rules. It is therefore essential that the language used in medical publications be properly adapted to the character of the text. Here it's not just a matter of well-known outlines, but also – or perhaps above all – the significance of each word. We might imagine instructions for a medical device or a medical case report with incorrectly translated terms. The consequences of such an error can be fatal – also for the patients.
In order to provide our clients with the highest quality translations, we have worked out and use our own unique translation system. Our team consists of highly qualified translators (including sworn translators) specialized in medical language. They also receive constant support from the physician-coordinator. There are no exceptions to the rule in this respect – only a specialized translator will take perfect care of both the linguistic and substantive layer. Each text also undergoes a thorough inspection consisting of verification and proofreading, and is also formatted in accordance with customer-specific requirements.
Upon customer's request, the text can be verified by a native speaker, who will spot every finest detail, imperceptible to someone whose language of translation is not their mother tongue. This will work especially well in texts from a very narrow specialization, and will help to give the text a more natural and smoother feel.
We provide medical translation services in the following clinical fields: