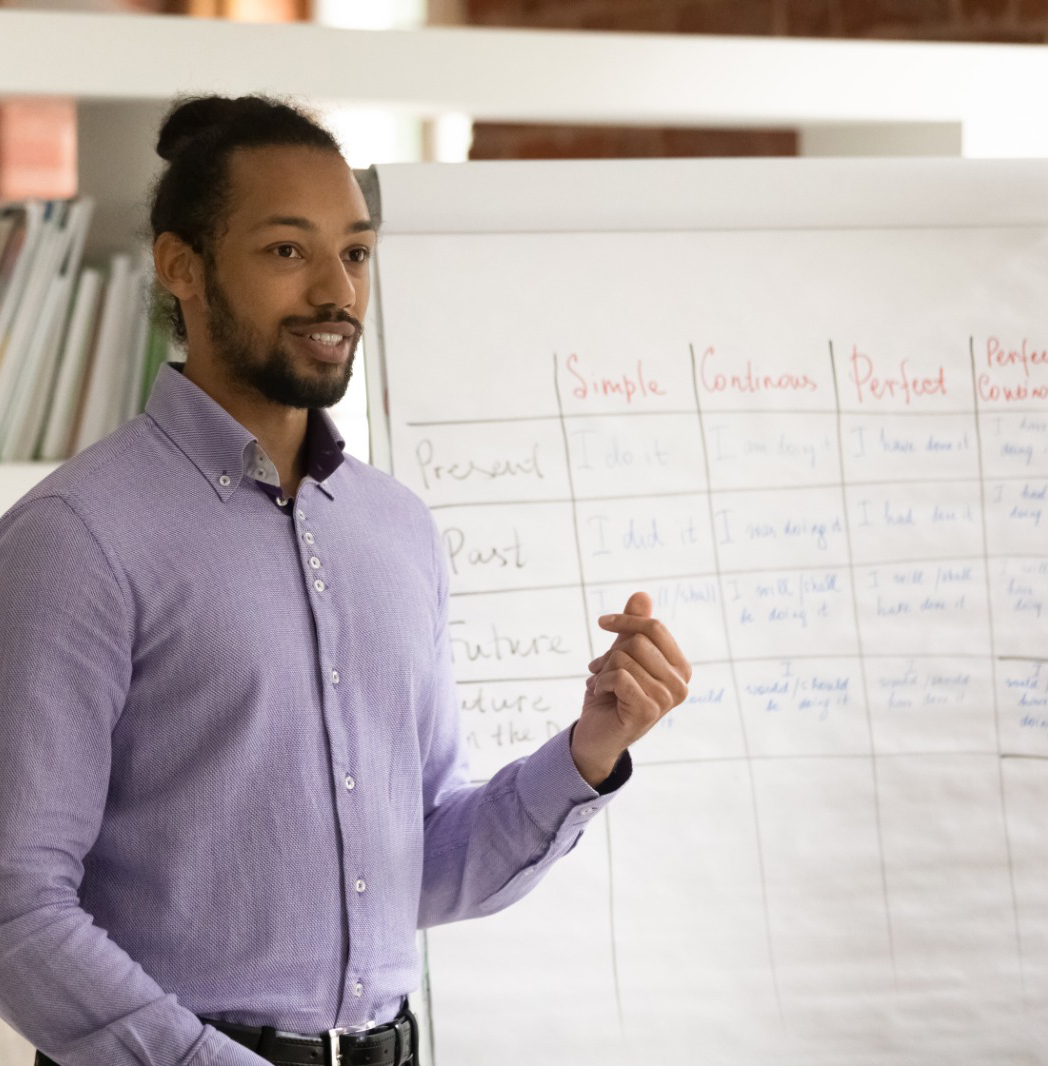 Corporate language courses
Lingua Line language courses are an opportunity to learn as many as 20 languages of the world, including Polish for foreigners. Flexibility in the selection of curriculum and teacher/native speaker allows each company to adjust the language course to the needs and expectations of the staff.
Why is it worth investing
in language courses for staff?
What language courses do we offer?
i.e., learning to communicate fluently and freely in a foreign language. It's a solution for both beginners and people after a long break from the language. The course focuses on learning everyday vocabulary and phrases, as well as pronunciation to prepare students to effectively use the language freely at work and in private life.
i.e., a course that helps to use language skills in everyday work. The curriculum focuses on the vocabulary and phrases used when dealing with clients and foreign companies.
Language courses for managers
which teach you to speak fluently and help you develop linguistic competences necessary for proper communication. The curriculum and schedule are tailored to your work specifics, including business trips and meetings. Despite their schedule being filled to the brim, managers can polish their language.
i.e., courses for people who value learning at home or in their favorite cafe. It's also the ideal solution for people who do not want to lose time commuting. All you need is a computer or a phone with a camera and Internet access – in return, you get 100% of the teacher's attention and an individually tailored program, which will pay off in no time!
We believe that a fully comprehensive and tailored offer is a source of success. As one of the few companies in Poland, we conduct courses that combine the traditional method (with the participation of a teacher, at the client's location) with teaching through an e-learning platform.
Specialist foreign language courses
As one of the few, we offer training conducted in a foreign language in the field of specialist terminology, including medical, technical, IT, and many other areas. We prepare the relevant training material, or if necessary we develop the course program by ourselves, with a view to increasing your language competences in a given specialization.